Wolf.bet Dice Strategy
Last Updated:
September 19, 2022
I used the exact strategy to make a good amount of BNB with Dice on Wolf.bet.
The Script starts with a payout of 4.95x and adds 25.6% to the payout after every loss. After every Loss streak of 9 it switches Under and Over. This are the settings I personally used (Base Bet of 0.001 BNB (0.26$) with a balance of ~7 BNB (1855$))
How to use this strategy?
Go to the Dice game on Wolf.bet and click on "Auto" next to the green Bet button. Then set up the strategy in the "Expert mode" with the settings below.
This are the setting I used: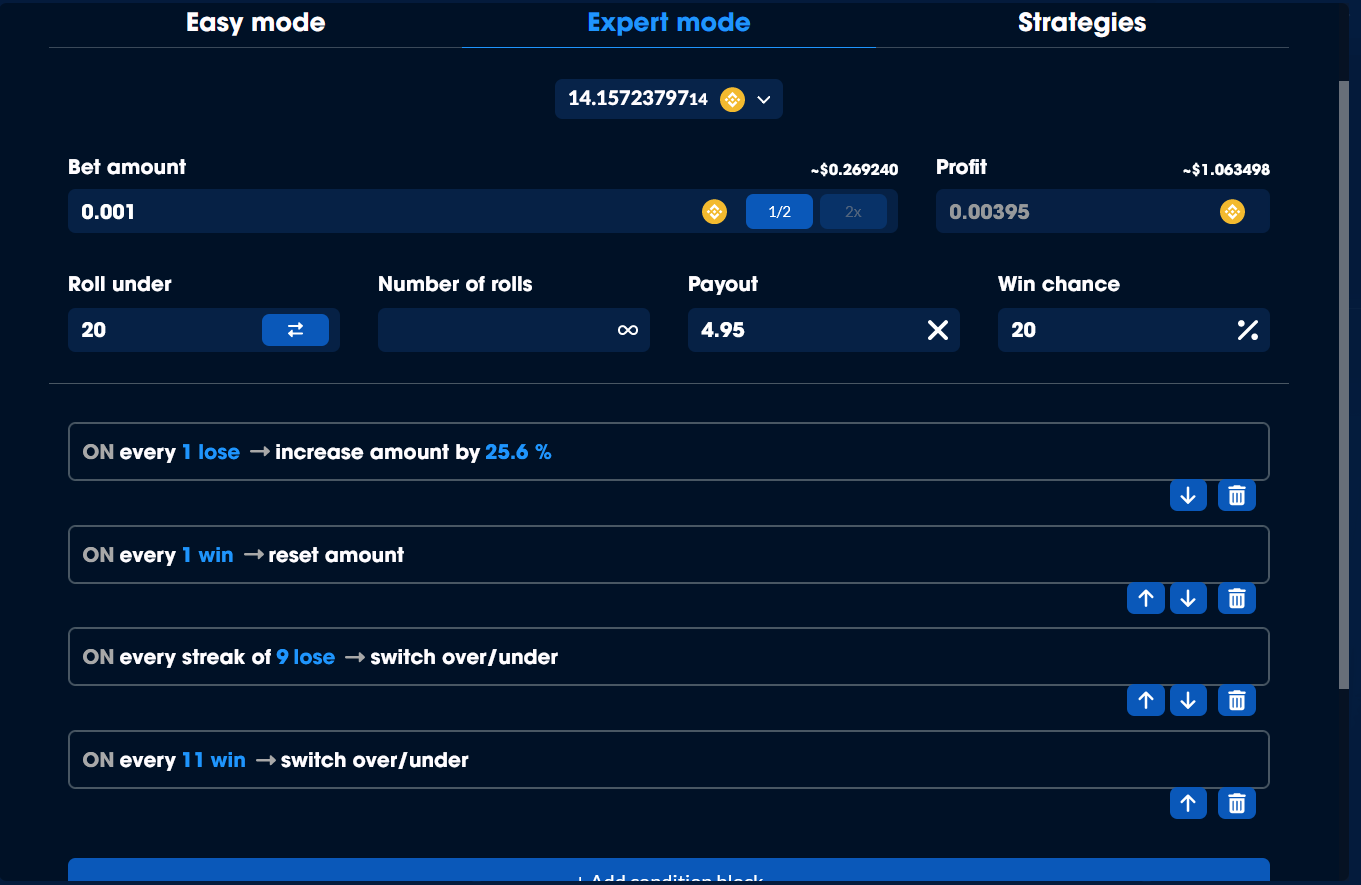 🥇 Strategy Rating
Note: This Strategy only works for Dice and Limbo on this Site!